We present to you best in quality internationally recognized products with service and support available throughout the globe.
Balaji Switchgears was established in 1990 with the sole purpose of trading of electrical goods in Bhagirath Palace, the electrical hub of Delhi. With time and opportunities provided we have emerged from being an electrical goods supplier to providing complete Industrial Automation Solutions to our customers, which include OEMs, Panel Builders, Contractors & End Users. We have a well-equipped and dedicated team to look after our customer's any Low Voltage Industry requirement.
GOODS & SERVICES
At Balaji Switchgears, we take care of your Industrial supply requirements to other solutions associated with it. Below are the listed areas of interest on which we can connect with each other!
We have been actively working with our customers in the market for their complete solution integration. Below is the list of few of our renowned projects we have worked in the past few years.
Buddha International Circuit, Noida – 2012
admin
2020-05-19T11:50:51+00:00
Vedanta, Punjab – 2018
admin
2020-05-19T11:48:17+00:00
Vedanta, Punjab – 2019
admin
2020-05-19T11:47:04+00:00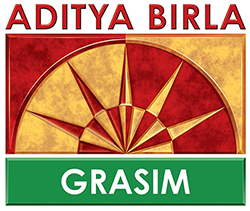 We are pleased to award Balaji Switchgears for their "Excellent Performance" in supply and services in Vikram Woollens- Malanpur.
We are pleased to inform you that your rating in all above parameters is EXCELLENT and you fall inour "PREFERRED VENDOR" Category. We hope that in future also, you will continue to maintain thesame performance and sprit.
Balaji Switchgears has successfully qualified our Capability Evaluation with 83.75%. The scores achieved is on the basis of the parameter level and the overall Observation, Strength & Opportunity of Improvement.
Do you need support with your electrical requirements? Fill out the form and get in touch with us.
011-47093969/25910986
011-25910803/0804
011-23860986, 47999865
011-23873969/4519
Monday to Saturday
9:30hrs – 18:30hrs
011-25910803/0804
011-47093969/25910986
011-23860803/0804
011-23860986/3969
Monday to Saturday
9:30hrs – 18:30hrs