The much referred 'Green Revolution' needs a second layer of technology adoption in order to carry forward the positive results that initial usage of HYV seeds, water harvest management and farm techniques had yielded. And this is the gap where precision farming is expected to find its landing in Indian agriculture. The second level of technology, ushered in by Industry 4.0; will be addressing the need for future assessments and predictions in fields like yield monitoring, crop scouting, field mapping, weather forecasting & tracking among various others.
The market for precision agriculture in India is valued at over $ 57 million in 2019 and is anticipated to grow at CAGR of over 10% to reach $ 99 million on account of increasing awareness of the positive impact of technology deployment and surging need to ensure maximum yield from limited sized farms. As technologies and applications of advanced analytics, increasing adoption of Internet of Things (IoT) make inroads in the agriculture sector, it will be further driving the market for India precision agriculture market northward, thus boosting the need for automation solution at every level of farm supply chain.
An increasing demand for obtaining data related to the condition of crops, local weather predictions and soil will need autonomous electrical solutions at farm level. As the agriculture supply chain becomes more dependent on HVAC systems of cold chain management, cold storages and food processing, packaging, it will mean more and more technology deployment and usages of integrated switchgear and automated products.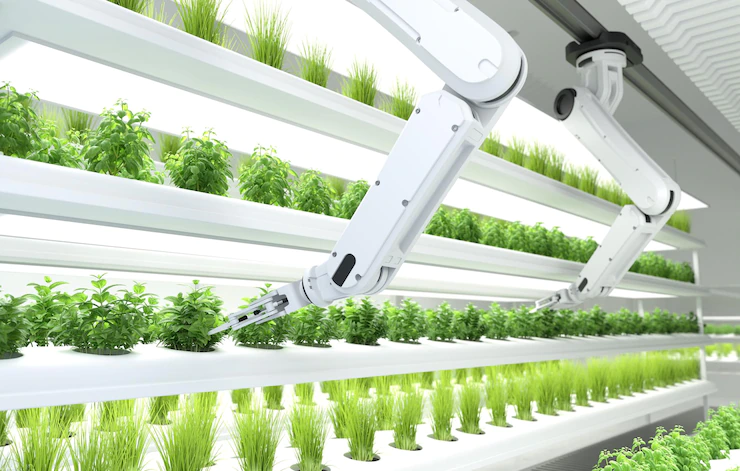 As boosting precision agriculture and yield takes centre stage, Global Navigation Satellite Systems (GNSS) and Global Positioning Systems (GPS) based weather forecast becomes crucial. All these technologies need power back up, efficient data centre backups at remote regions and maintenance. Not only the market of switchgear, backup, demand for solutions to uninterrupted power supply will increase, it will create new markets. Historically, it has always been industry which were demanding these solutions. With precision agriculture and processed food item market blurring the line between agriculture and industry, demand for autonomous solutions is expected to rise at the rural levels as well. However, high cost and lack of awareness about technologies and advantages are still acting as major challenges for precision agriculture market in India.

As aptly said, "Precision farming can reverse the aftermaths of the Green Revolution and usher in an era of Evergreen Revolution." It can be safely added that the Evergreen Revolution aided by right technology can become a Sustainable Disruption in the field of agriculture.