A switchgear is composed of electrical disconnect switches, fuses or circuit breakers used to control, protect and isolate electrical equipment.
The equipment is used both to de-energize equipment to allow maintenance work and to clear faults downstream. This type of equipment is directly linked to the reliability of the electricity supply and as a safety measure.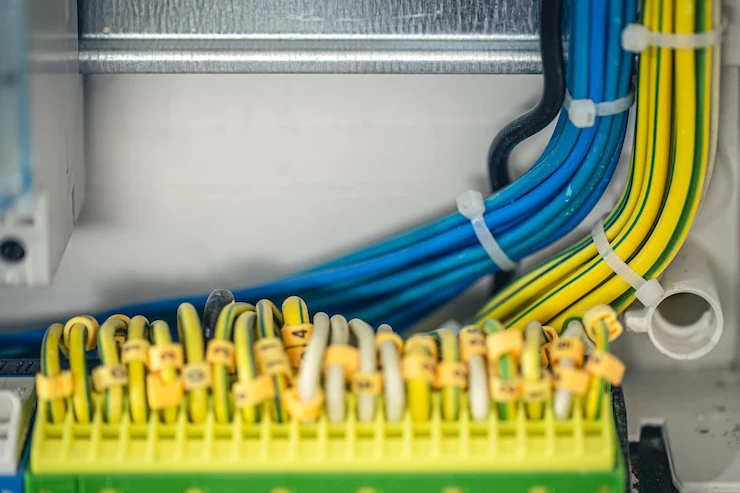 In the post-COVID scenario, the pace of growth has been brisk in the Sustainability space that encompasses infrastructure sector, renewables, electricity generation and transmission industries leading to an indirect demand driven growth for the switch gear industries. 
Trailing the growth matrix, escalating demand from rural electrification programmes and market for replacing conventional switchgear at sub-stations for safe and secure distribution system, has pushed up the demand for quality smart switchgears. 
The India switchgear market is expected to exhibit a CAGR of 7.1% during 2022-2027, according to imarc study.
This is in-keeping with the global trends where researches by Vision gain shows that the worldwide switchgear market is expected to achieve $152.5 billion by 2029 at a CAGR of 5.9%, which is again pushed up by the quest of sustainability and superior power technology.
The changing technology of switchgear instrumentation leading to manufacturing of more environment friendly and smarter switch group is propelling the growth through the demand for gas insulated switchgear (GIS) as they are more expected to be reliable and flexible compared to air-insulated switchgear (AIS). 
Thus, the confluence of growing application of GIS in power transmission and the integration of renewable power generation units in grids, is positively influencing the market. Additionally, the increasing awareness among individuals to adopt renewable energy sources, such as solar, water, and wind, is also bolstering the growth of the market.
While India has always been a low voltage switchgear market with demand between 3kv to 36kv load by manufacturing industry, the growth of electrification and alternate power generation and transmission infrastructure has pushed up the demand for equipment with voltage rating beyond 36kv. 
As India moves away from fossil fuel to meet the target of becoming Net-Zero by the year 2070, the demand of electrification tools and switchgears will intensify.