Contactor & Overload Relays (CTR & OLR)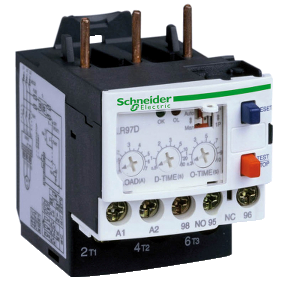 Contactor & Overload Relays (CTR & OLR)
A contactor is an electromechanically actuated spring-loaded relay contacts normally used to control lights, heat, and motor loads. In essence, it is an electromechanically operated switch that usually requires some form of pilot device for its actuation.
An overload relay is a device designed to detect and interrupt motor overload conditions.
Motor overload relays may be actuated by thermal (temperature), magnetic (current), or
electronic (voltage and current) sensors.