Low-voltage switchgear is a three-phase power distribution product designed to safely, efficiently, and reliably supply electric power at voltages up to 1,000 volts and current up to 6,000 amps. Low-voltage switchgear is often found on the secondary (low-voltage) side of a power distribution transformer. The functions of low voltage switchgear are Isolation, protection, and system modification via switching. Its components include circuit breakers, changeover switches, fuses, overload relays, and disconnectors.
These switchgears measure, control, and regulate the electrical system in households or industrial or commercial establishments, maintain voltage current and protect the system from faults. The circuit protection devices distribute power to various sections of a facility and the electrical loads within those sections. Therefore, the reliability of the low voltage system depends on the LV switchgear.
The basic functions of Low Voltage Switchgears areas –
| Electrical protection against | Isolation | Control |
| --- | --- | --- |
| • Overload currents | Isolation clearly indicated by an authorized fail-proof mechanical indicator | • Functional switching |
| • Short-circuit currents | A gap or interposed insulating barrier between the open contacts, clearly visible | • Emergency switching |
| • Insulation failure | | • Emergency stopping |
| • Over-voltage protection&Under-voltage protection are provided by specific devices | | • Switching off for mechanical maintenance |
Regular maintenance services should be scheduled to ensure reliable ongoing operation. The Balaji Switchgears carries out a visual inspection, AMC, retrofitting, and other commissioning support for LV Switchgear & automation components.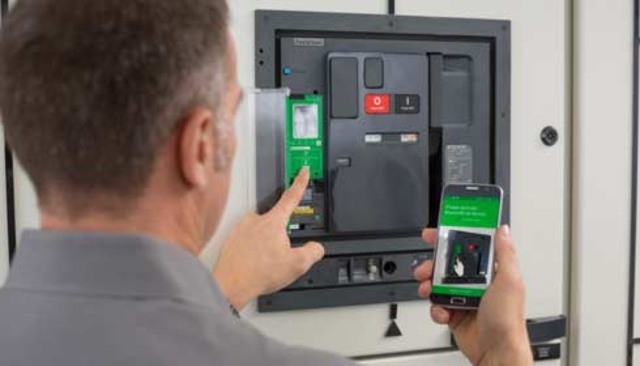 LV switchgears from Balaji Switchgears product range includes
Air circuit breaker (ACB)

Contactor & overload relay

Energy meters

Miniature circuit breaker (MCB)

Motor protection circuit breaker (MPCB)

Moulded case circuit breaker (MCCB)

Plug & socket

Distribution boxes

Power factor & corrector products(Capacitors & reactors)
Balaji Switchgears, a leading technology leader (Distributor and System Integrator Industrial Automation and Switchgear products), has collaborated with a global Switchgears brand & Manufacturers like Socomec, Schneider Electric to bring world-class products to its customers across India.
@WE ARE HERE TO HELP YOU ANYTIME.
Reach out for any questions, need more details or technical support.
Contact Us 
E-mail :- mktgindia@balajiswitchgears.com